---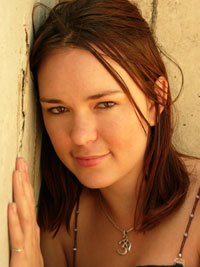 Lerinda Lace has always had music around her. Her mother, even while pregnant with her, played Classical on the piano which probably sparked the desire in her to make music a life long pursuit. She was born in Pretoria, South Africa in 1984.

Lerinda has been singing, composing and playing instruments for as long as she can remember with musical training throughout her childhood. She attended Michael Mount Walldorf School where, from Grade One, she played recorder everyday and attended music lessons at least once a week. With additional private lessons she expanded her talent in both piano and recorder. Being a piano student, she had to be part of the Wendywood Music Centre Percussion Group and moved from junior all the way through to a senior level. Every weekend the percussion band would be playing around Gauteng in theatres, markets, the Grahamstown Festival and anywhere the band could gain exposure. Around standard 4 she started advanced piano and guitar lessons and, a year later, cello. Singing lessons soon followed and is still a highly enjoyed study for her.

She joined a rock band in 1995 called The Fool in which she played keyboards. The band succeeded at recording an EP through Radio Park Studios (and then in the same studio with the Wendywood Percussion Group). It lasted two years and broke up when the lead singer moved to Cape Town. Shortly thereafter, Lerinda decided that band politics were not for her and started crafting her own music towards a solo career. She had been writing songs since she was little but only wrote her first guitar song when she was 12. From then on she kept writing until she had several diaries full of lyrics and music. Unfortunately, they were stolen in July 1999 forcing her to start anew.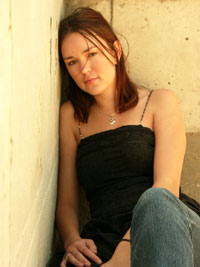 As the millennium rolled around she started considering music as a full-time career and began networking and building relationships with industry contacts. She reviewed, photographed and filmed bands for Clubbersguide.co.za and freelanced for a recording studio and marketing company called Digital Cupboard. Around 2003 she started recording her first demo consisting of two original songs as well as a cover of Cat Steven's "Amazing Grace".

Following the demo, in 2006 she approached producer Jonathan Shaw. While working on their first song, she enrolled and completed for the short course "Management and Marketing for the Music Industry" from Wits Plus, at the University of the Witwatersrand. She completed three songs that year and has embarked on finishing a showcase EP due for self-release end 2007. She made it to the finals of the 2006 Battle of the Bands held at Emperor's Palace in the soloist division.

Right now, in 2007, she is currently starting an active gig schedule and is pursuing a lucrative recording contract with an established or major record company.